Call center telephone service
---
One-touch dialing quickly increases sales efficiency
It takes a lot of manpower and energy to make a call, but in the end, the benefits are minimal. With the quiet transformation of SME marketing methods, integrating a variety of development tools, truly solve the problem of corporate marketing efficiency.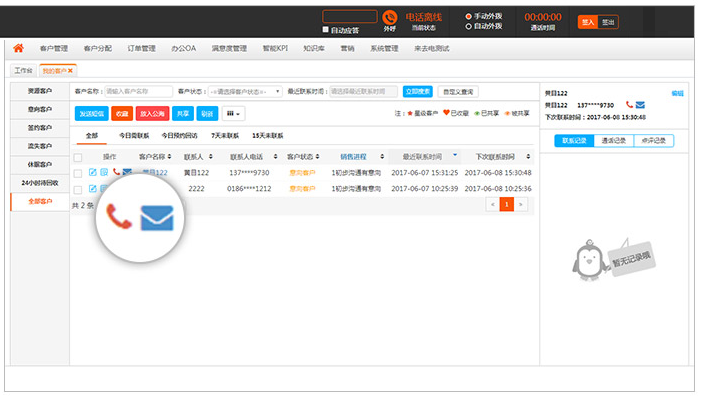 Accurate customer classification, easy to revitalize customer resources
The customer is the core asset of the enterprise. How to manage and revitalize the customer resources is undoubtedly the foundation of the survival of the enterprise. EasyJet co-ordinates the customer management model of the whole life cycle, accurately classifies the customers and realizes the easy revitalization of the customer assets.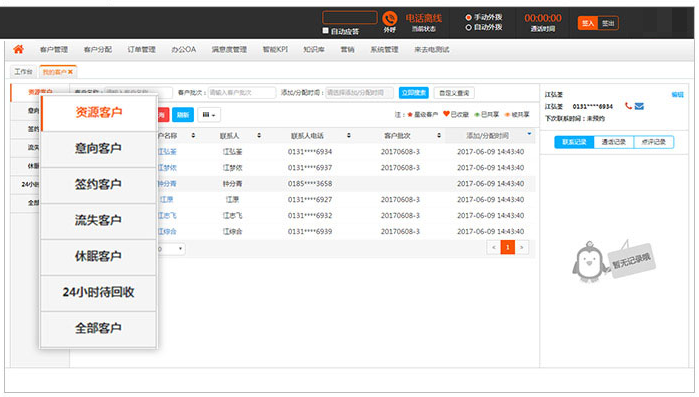 5-step customer follow-up rules to create a professional sales process
Introduce the sales process and management concept of the domestic top-selling enterprises, integrate the five-step method of telephone sales, and follow up the customer in the 5 stages, effectively sort out the customer follow-up process, perfectly fit the marketing needs of the company, penetrate the sales progress anytime and anywhere, and sell Target accurate landing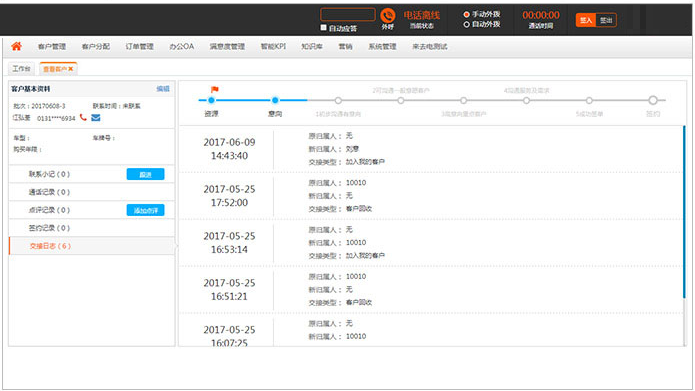 Multi-dimensional data presentation, transparent management sales team
Customer reports, telephone reports, order reports, quality inspection reports, etc., provide multi-dimensional graphic and detailed analysis reports, managers can control the sales status and performance in a data-oriented manner . Let extensive management rise to process and data management to help managers optimize sales strategies.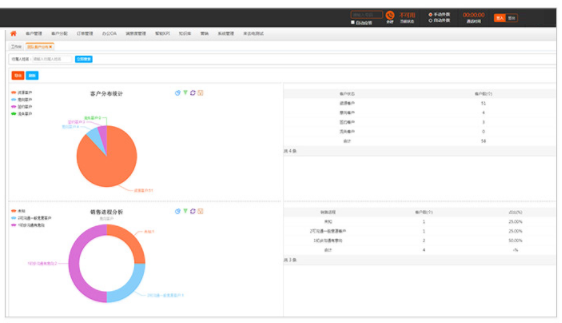 Shared learning, allowing excellent phone sales to be copied quickly
Upgraded version of the knowledge base, the combination of texts, excellent recordings, communication reviews, excellent follow-up cases, etc., so that EasyJet not only serves as a set of telephone sales system, but also serves as a complete sales learning system for sales. The rookie achieves rapid growth towards sales people.